Wer sind Wir
EANT is a leading technology company passionately engaged in the fields of robotics, sensing, telecommunications, microelectronics, and much more. Our goal is to develop innovative solutions that push the boundaries of technology and change the way we perceive the world.
What can you expect as a new employee?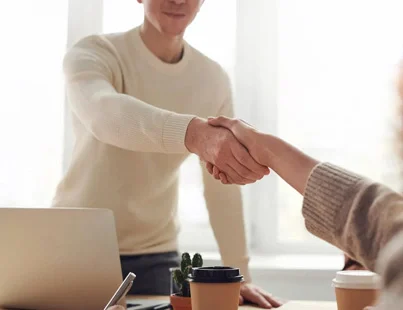 As a part of our dynamic and talented team, you'll have the opportunity to work on exciting projects that shape the future. We are constantly on the lookout for bright minds eager to apply their skills and knowledge in a creative and team-oriented environment.
Our open positions provide you with the chance to work in a highly technological setting and contribute your expertise in a unique way. Whether you are an experienced professional or an aspiring newcomer, we offer you a platform to accelerate your career and unleash your potential.
We take pride in our open company culture, characterized by collaboration, innovation, and a strong sense of community. Here, you'll find an inspiring work environment where you can bring your ideas to the table and contribute to groundbreaking technologies.
Join us!
If you are passionately interested in shaping the future of technology and becoming part of a dynamic team, we warmly invite you to check out our current job openings. Take the opportunity to submit your resume and showcase your unique skills.
We look forward to hearing from you and potentially welcoming you as a part of the EANT team soon!