In our versatile team, we bring together a wide range of expertise and skills. Our team consists of highly qualified CAD designers, experienced electrical engineers, and talented software developers. This diverse combination of competencies allows us to offer comprehensive solutions for your development projects. Our CAD designers have extensive experience in creating precise 2D and 3D models that serve as the foundation for the development of your products. They are proficient in the latest CAD software tools and can create complex designs and technical drawings that adhere to the highest quality standards.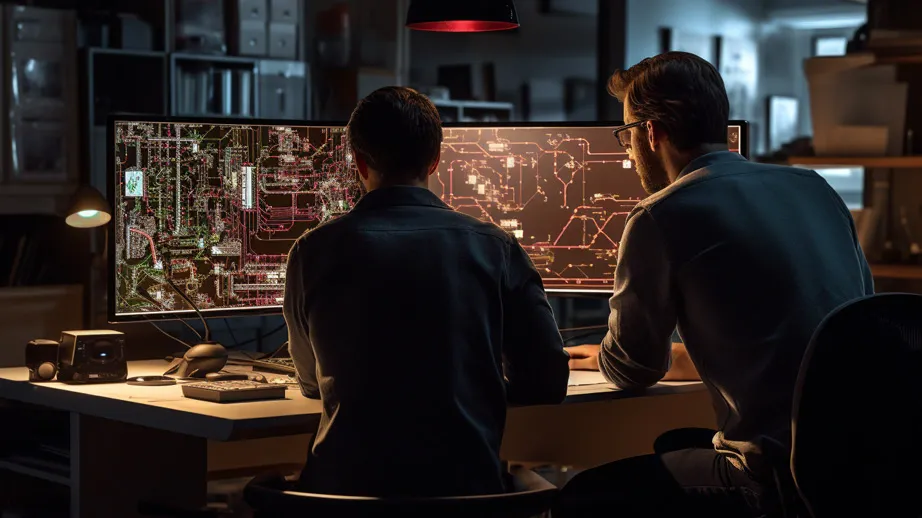 Our electrical engineers are experts in their field and can design and optimize complex electrical systems. They have extensive knowledge in circuit design, power electronics, and electronics integration. With their expertise, they can develop innovative solutions for electrical challenges and ensure that your products meet the highest technical standards. Our software developers are creative thinkers who can develop customized software solutions for your specific requirements. They are proficient in various programming languages and platforms and can create both standalone applications and complex software systems. Their expertise ranges from embedded software development to user-friendly applications for various platforms. We understand that every project is unique, which is why we place great importance on close collaboration with our clients. We are not just service providers but also enjoy working as partners alongside your team. Our goal is to collaboratively develop innovative solutions that meet your requirements and exceed your expectations.
Our core competencies are in the following areas:
Robotic
Sensing technology
Mobile satellite communication (maritime and land-based)
System positioning
High-Frequency RF measurement
Telecommunication
IMU calibration
Microelectronics
If you are looking for an experienced and versatile team of professionals to advance your development project and assist you in bringing your ideas to life, we are the right choice. Contact us to learn more about how we can support you with your next project.