Developing solutions for communication technology.

Research. Development. Success.
EANT GmbH develops innovative solutions for communication technology.
We possess over 20 years of experience in the development of satellite communication terminals for "On The Move" applications, even for demanding environmental conditions such as on the open sea. In recent years, our field of expertise has expanded to include terrestrial radio and customized solutions for fiber optic communication.
In short, we are your most reliable partner for communication technology project development.
In-house, we have the capability to fully cover mechanical and electronic development. Analog and digital signal processing, as well as complex simulations of high-frequency components and the creation of tailored measurement technology, are all part of our expertise. Our developments usually extend up to functional prototypes but can also shepherded to market readiness. Additional diverse know-how has been acquired through longstanding collaborations with various partners from industry and research.
Our development projects for communication technology

The "Perseus Microterminal" project aims to develop a connectivity platform that aligns with the trend of providing internet connectivity everywhere. This platform will enable comprehensive connectivity via satellite and terrestrial networks, in line with the goal of ensuring ubiquitous internet access.

The goal of the "6G-TakeOff" project is to establish a unified communication network and thereby provide seamless connectivity anytime and anywhere through the development of new network architectures and technologies.



The objective is to develop an innovative 3D imaging sensor based on MIMO radar technology. The integration of holography and secondary radar principles allows for various applications, ranging from documenting critical processes to monitoring the workspace of autonomously operating robots, enabling them to operate in shared workspaces with humans.

The attenuation of coaxial cables increases steadily with their length. A common alternative nowadays is to switch to fiber optic cables in such cases.
Hence, the goal of the project was to develop a plug-in system that allows for optical signal transmission while otherwise maintaining transparency for the existing VSAT (Very Small Aperture Terminal) system.

The objective of the project is to provide broadband satellite connections in mobile applications using the Ka band. In addition to developing a compact, high-performance mechanical platform for tracking antenna systems, an actively controllable antenna aperture was integrated in collaboration with IMST, resulting in a fully functional terminal.

Based on the EPAK TV Quattro Series, the passive radar systems are developed as automatic tracking antennas for maritime applications. In addition to the satellite tracking mode, they also implement a specialized tracking functionality.

The objective of this project is to develop a transceiver module for two-way satellite communication, featuring an integrated flat antenna in the Ku band.

Your partner for communication technology
The Leipzig-based EANT was founded in 2000 as a development company and has since been working with and for great partners such as the DLR (German Aerospace Centre), the Fraunhofer Institute and Airbus.
Would you like to stay in touch with us?
Write us an E-mail or follow EANT on LinkedIn
At EANT, we believe in the power of vision and achievable goals to drive high-tech solutions for communication technology and connectivity.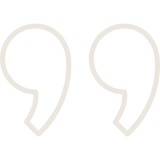 Some of the institutions EANT has worked with: